of the UPS man that is. This month alone I've ordered 7 canvas prints. Several for me, one for my mom and several for clients. It's like Christmas morning every time that big brown truck pulls up. And he'll be here again tomorrow – wahoo!!
We decided we wanted to order several gallery wrap canvas prints for the house, including two big ones of the kids. It took us a lot of figuring and refiguring to decide where to put them, but the big wall in the living room won. And I have to give kudos to my husband for making sure everything went up good and straight. He's a perfectionist. I'm not even going to share the details of how he put up Christmas lights on our house 4 times the first year we lived together, or how the 4th time he did it with a level (nope, not kidding). Let's just say I appreciate his hard work and effort, but have learned it's best to leave the room LOL!!!!! Thanks honey – our wall looks great because of you 🙂
Here it is….unfinished….I'm still waiting on some prints from the lab to fill in the blanks….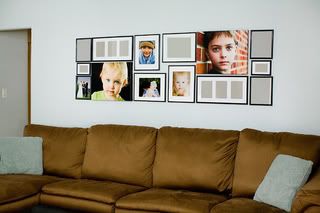 A couple of closeups….both are 16×20….Ty's isn't out of focus in real life, I just focused on the edge of the canvas in the pic. I love how the brick wraps around….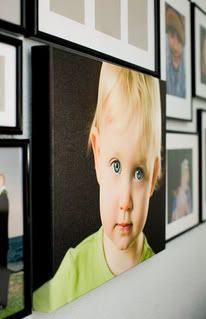 Here is the one I ordered for Taryn's room. It's an 8×12…..I SOOOOO wish I would have ordered it bigger! I think this is my most favorite picture ever….
My mom took off with hers before I could snap any pics but I have to share this one of Princess Addison,
love it!!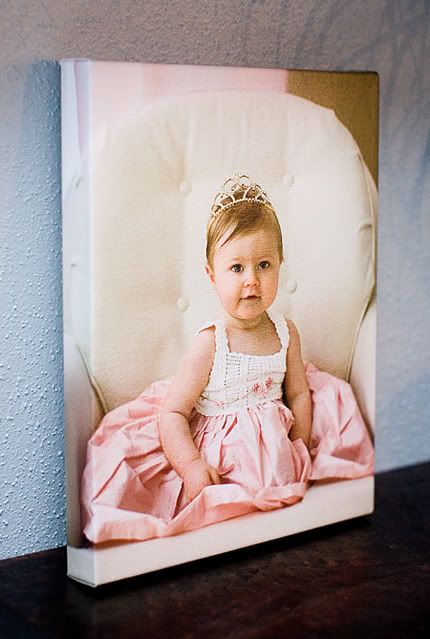 I now have the urge or order everything in canvas, they are gorgeous, well made, ready to hang works of art.